When Plan A falters – go with Plan B. Originally, we were attending a doctor's appointment each today, then travelling on with the caravan in tow over the hill to the Wairarapa. But flooding put paid to that – extra heavy downpours which caused the closure of multiple roads in and out of Wellington and the Hutt Valley.
So we travelled down to Paraparaumu for my appointment with the eye specialist, and left the caravan at home. The specialist and his nurse drove out from Wellington in the morning in very wet conditions, and because of road closures will not be able to travel back home tonight. And the two ladies on the reception desk told us that their husbands who work in Wellington, will be unlikely to return home to Paraparaumu at the end of their working days. Today is bringing plenty of disruptions to workers and travelers alike.
Sign outside the Opticians
So Plan B – check the weather and road conditions tomorrow morning, and hopefully we will be able to drive to the Wairarapa tomorrow. New Zealand Transport Agency (NZTA) said several roads in the region had been closed.
SH1 between Mackays Crossing and Paremata
SH2 between Ngauranga and Petone closed northbound
SH58 from Paremata to Haywards Interchange at SH2
Greys Road
Paekakariki Hill Road
So with earthquakes, landslips, and flooding, New Zealand is feeling rather battered and bruised. But the good news is that the cattle which were left stranded on an earthquake island have reportedly been saved. Rescuers dug a trench to free the cows from the small dirt peak where they were trapped,
Newshub
reported. The cows caught the world's attention on Monday night as helicopter footage showed their peril – trapped on a quake island.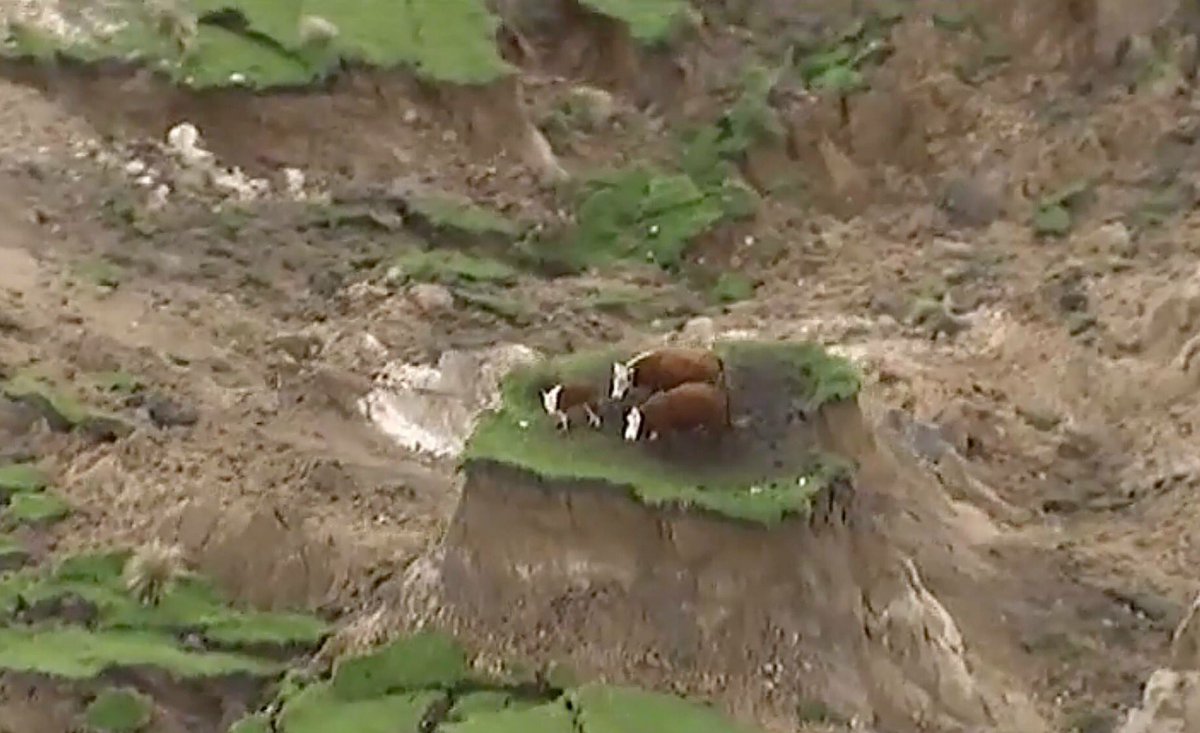 We are safe and sound, our home suffered no damage in the earthquake, our little village is not flooded, and the sun will surely shine tomorrow. So we have a lot to be thankful for.